Overview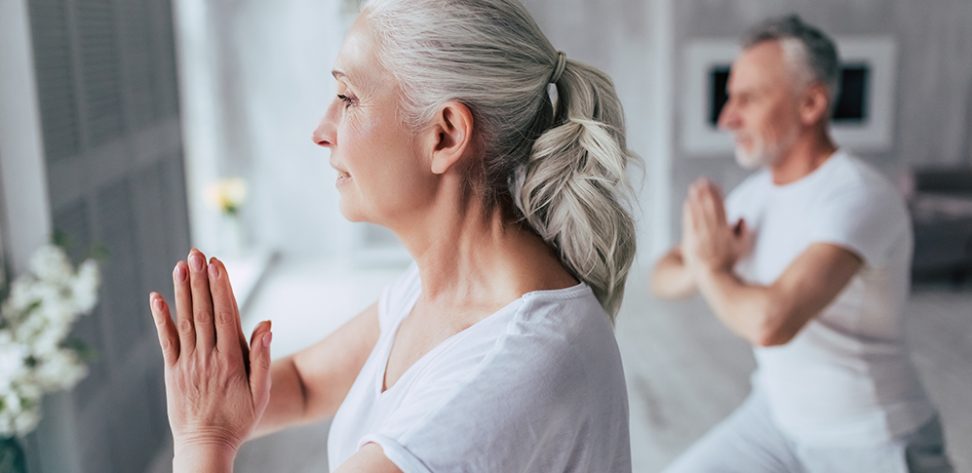 These specialised weekend retreats have been designed to assist people living with Parkinson's disease find a greater quality of life through yoga, meditation, specific dietary recommendations and other lifestyle interventions, that have been proven to improve condition and delay the deterioration associated with Parkinson's.
The teachings at this retreat are based on the clinical experience and successes of neurologist and movement disorder specialist, Professor Sanjay Raghav, and his Parkinson's-specific yoga program, which he has been running with impressive results since 2014.
Gain the practical knowledge and receive expert guidance with implementing these practices into your life, so you can better manage your condition, and make a positive impact on your
health and wellbeing.
Suitable for people with Parkinson's disease, Parkinson's syndrome and Huntington's disease, who have a fair degree of mobility (light to moderately affected). Attendees must be able to manage their own personal care and mobility. Yoga and movement form a significant portion of this retreat.
Pricing
Price starts from $650 per person (including GST) and covers all elements of the program, including accommodation, educational sessions, delicious plant-based wholefood meals, snacks, freshly squeezed juices, and herbal teas.
Optional extras include transport, massage therapies and purchases from our resource centre.
Attending with a support person is encouraged, where possible.
Events