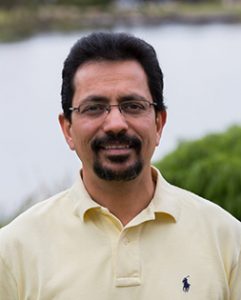 A/Prof Sanjay Raghav
MBBS,MD, DM, FRACP
Cert. Level 2 Yoga Teacher
Sanjay is an Integrative Neurologist and movement disorder specialist at Monash Health and Peninsula Health and has been the Director at Dandenong Neurology since 2007. He is also a visiting professor for the division of "Yoga & Life Sciences" with the S-VYASA Yoga University in Bangalore, India. Sanjay has a keen interest in holistic living and is proactive in teaching his patients and students how to enrich their lives through an integrative approach to health and wellbeing.